Vol. 17 No. 46

Monday July 30, 2018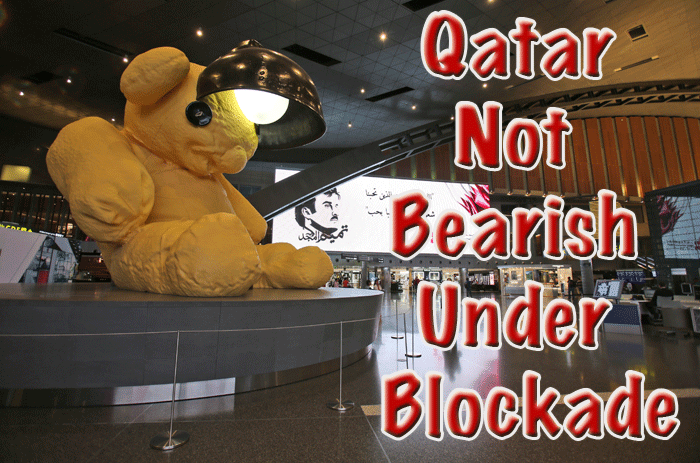 A giant honey colored teddy bear welcomes travellers at Hamad International Airport in Doha, Qatar. A year into a blockade imposed by four Arab states, Qatar, the small country has weathered the storm by drawing from its substantial financial coffers, using its strategic location in the Persian Gulf as the world's largest producer of liquefied natural gas and forging tight alliances with countries like Turkey and Iran.
The strong position and foresight of Qatar Airways Cargo, as the world's third largest international cargo carrier, serving more than 60 freighter destinations worldwide via its Doha hub and delivering freight to more than 150 destinations globally with more than 200 aircraft has also helped in this endeavor.
The airline said that it plans to add five- weekly flights to Gothenburg, Sweden commencing December 12, the airline's second Swedish gateway after Stockholm.
The Qatar Airways Cargo fleet includes eight Airbus A330 freighters, 13 Boeing 777 freighters and two Boeing 747-8 freighters.
Geoffrey

U.S. protectionist policies have not so far had a major impact on air freight trade flows, but that could change in the near future depending on which additional Chinese products become subject to import tariffs later in the year.
A first raft of U.S. tariffs on Chinese imports came into effect on 6 July, but although there was some anecdotal evidence of shippers moving cargo early to avoid the tariffs, an anticipated surge in volumes flown to avoid tariffs on deadline day did not materialize to the extent that some analysts had predicted.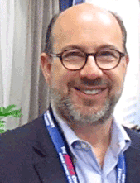 However, with further rounds of Sino-U.S. tariffs scheduled for later in the year, trade flows could be subject to flux unless a trade settlement can be reached by the two governments.
"So far we have not seen nor heard anything indicating major volume shifts in July, although, the summer months are typically slack time for airfreight relative to spring and fall," said Brandon Fried, (left) Executive Director of Washington-based The Airforwarders Association.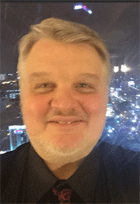 "Most of our members seem to be taking a 'wait-and-see' approach, wondering if cooler heads will prevail and how much of the situation is political posturing, and if so, when will it end."
Gary Dale Cearley, (right) Managing Director, Advanced International Networks Ltd, told FlyingTypers that so far air cargo had not been hugely impacted by the tariffs. "The one area that I see so far that would affect the air cargo demand would be the tech sector, specifically aerospace, communications technology and information technology," he said. "But air cargo commodities aren't really that much affected. Most of the targeted commodities by the U.S. such as steel and aluminum normally go on ocean cargo."

Panalpina Slight Slowdown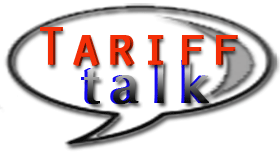 In announcing Q2 results, managers at Swiss forwarder Panalpina noted there had been a slight slowdown in volumes around the July 6 U.S.-China tariff deadline, although it was unclear if this was a direct result of the tariffs, due to accelerated volumes in anticipation of the tariffs, or due to the normal seasonal lull ahead of peak season. Panalpina said it was not strategizing for lower U.S.-China volumes in the future, but did expect air freight rates to increase.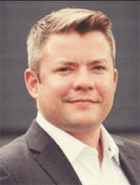 Getting A Grip

"We have not seen the impact of tariffs on commodities that typically move via airfreight, but if the dispute escalates then all bets could be off, and airfreight could either increase or decrease - and likewise for domestic airfreight," said Brian Bourke, (right) Vice President, Marketing, SEKO Logistics. "It is too hard to tell at this point, but it is certainly a wild card that is leading us right into what will certainly be another interesting Q4."

See You In September

The picture was much the same in shipping. According to container analyst Drewry, although there were reports of shippers bringing forward cargoes as a pre-emptive move ahead of tariffs - and U.S. imports certainly surged in June - the analyst said it was too early to draw conclusions about shipping patterns.
"It is possible that shippers did indeed expedite some cargoes when the U.S. tariffs were first announced in mid-March, but when it later became clear that the actual list of affected goods were largely non-containerized, normal service was resumed," said Drewry.
"It remains to be seen whether the same phenomenon occurs if and when the proposed second wave of tariffs affecting $200 billion of Chinese exports - inevitably involving more containerized goods - is approved and comes into effect in September."

Will Cargo Catch A Wave?

This second wave of 10% import duties is set to be applied to 6,000 product sub-headings, including consumer goods such as food products and handbags, as listed by the U.S. administration on July 10. Public hearings and comment are now being taken and any new tariffs would then likely come into force in September.
Asked how more escalating tariffs could impact supply chains long-term, Cearley said it was too early to tell.
"China has confirmed that they would be retaliating but they have been far shorter on specifics," the analyst continued.
"This could take the form of higher tariffs and trade barriers, which have direct effects on the flows of cargo, or it could be focused on American companies invested in China, where the outcomes could be more indirect. We will have to wait and see.
"Overall I don't see lots of issues with Transpacific as far as airfreight goes at the moment. I say that with my fingers crossed. Nobody wants what is going on right now."

Trade Concerns

Despite the disruptive nature of the tariffs, not all of those affected are against the U.S.' trade strategy in its entirety. "Many, including the National Retail Federation, seem to agree, that there are legitimate trade concerns that need to be addressed," said Fried.
"The question is whether all sides will sit down and rationally discuss the issues or continue the ongoing sabre-rattling. The overarching question is exactly how much price elasticity exists in the markets affected by the tariffs?" Brandon Fried wondered.
SkyKing
More On Tariff Trade War
Tariff Dustup Could Be Cargo Windfall
Wings & Wheels & Trump Tariff
Tariff Watch As Deadline Looms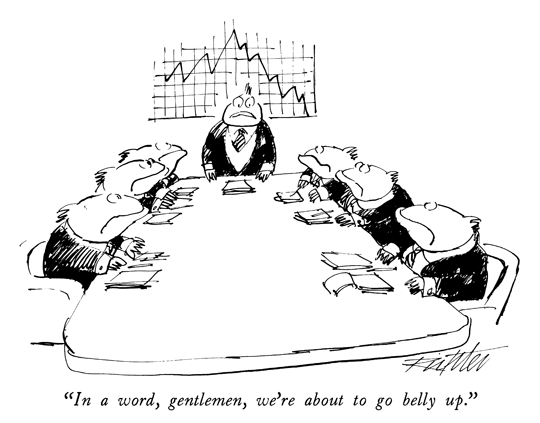 Hot on the heels of news that financially beleaguered Air India has not been able to find a buyer as it tries to sell itself, (see our story) there are reports, that the carrier is mulling starting up all cargo freighter operations.
Where it would get the finances for the induction and operation of freighters is a question that only Air India can answer.
Air India's Executive Commercial Director (Cargo), Abhay Pathak was quoted saying that the carrier is thinking freighters.
"We can really use them for places like Hong Kong International and Shanghai Pudong, as well as connecting Dhaka and Colombo to the USA, " he said.
"The requirement will not be less than a daily 747 freighter to Europe and the U.S."
Air India would lease aircraft.
Air India said that it moves around 250,000 tons of cargo per annum but is looking to boost that to 350,000 tons in the next few years.

India Freighters First

For the record, Air India was the first scheduled passenger airliner in the country to start freighter operations in 2008.
In January 2012, when Air India pulled down the shutters on its cargo freighters, very few were surprised.
Earlier in 2010, the carrier took the decision to sell all its six B737-200 freighters in a move that was aimed at curtailing losses and raising money to run the airline.
Publicly the carrier said that the aircraft were "too big for the domestic market and too small for international business".
Fact is, that at Air India, the cargo business was not making any money; it was incurring losses.
Six aircraft, all owned by the erstwhile Indian Airlines, had been converted to freighters.
The AI freighter fleet at its height was comprised of 10 planes (A310s and B737s), all ready to take off once the Nagpur hub opened for business.
But reality put the Nagpur plan on the back burner.
Three of the B737s had been operating charter flights for the government's postal services, India Post.
With the decision to get out of freighters, India Post had to reframe its plans.
Tirthankar Ghosh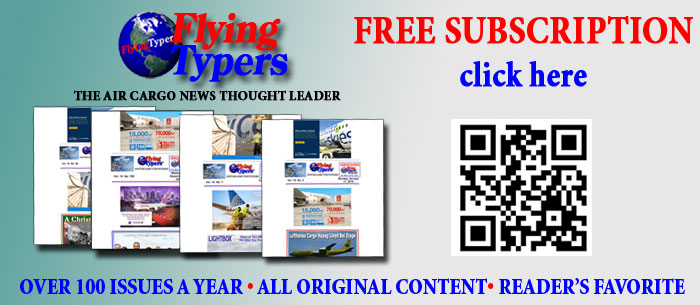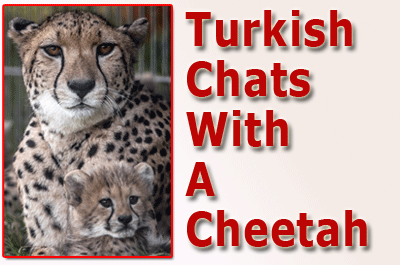 Turkish Cargo said it has taken further steps to defend animal rights as the carrier takes "utmost care for transportation of the animals threatened with extinction".
"In Africa," Turkish Cargo said, "the natural habitat of wild animals, various animal species, in particular hundreds of rhinos, elephants, lions, tigers, cheetahs, hippopotamus, are being slaughtered by illegal hunting, each year.
"Having ratified the "United For Wildlife (Buckingham Palace) Declaration (UFW)" on November 7, 2017, for the purpose of preventing illegal wildlife trade and increasing the industrial awareness thereto, Turkish Airlines has highlighted its cognizance of the live animal transportation processes and animal rights," the carrier continued.
"Turkish Cargo, which transports only animals born under protection from/to the qualified zoos, private institutions or recognized protection and rehabilitation centers as accompanied by the authorized and specialized crew members and keepers.
"Turkish Cargo takes "the IATA LAR regulations and the CITES guidelines as the reference for the acceptance, storage and shipment processes, and it strictly implements the documentation, packing, labeling and marking guidelines, as described under the said regulations, during the course of performance of the live animal transportation process," the carrier added.
Turkish Cargo adds CSafe RAP to its service offering and the carrier's senior vice president cargo marketing Fatih Cigal could not be happier.
"CSafe RAP partnership with Turkish Cargo delivers best-in-class services around the world, in terms of volume, cargo integrity and safety, and on time transportation," Mr. Cigal said.
"Turkish Cargo CSafe RAP ensures the temperature integrity and safe delivery of temperature-sensitive, life-enhancing products for healthcare companies worldwide."
CSafe RAP precisely maintains the user-defined payload temperature set point through payload transport, regardless of ambient conditions.
www.turkishcargo.com.tr
Publisher-Geoffrey Arend • Managing Editor-Flossie Arend • Editor Emeritus-Richard Malkin
Film Editor-Ralph Arend • Special Assignments-Sabiha Arend, Emily Arend • Advertising Sales-Judy Miller

Send comments and news to geoffrey@aircargonews.com
Opinions and comments expressed herein do not necessarily reflect the views of the publisher but remain solely those of the author(s).


Air Cargo News FlyingTypers reserves the right to edit all submissions for length and content. All photos and written material submitted to this publication become the property of All Cargo Media.
All Cargo Media, Publishers of Air Cargo News Digital and FlyingTypers. Copyright ©2018 ACM, Inc. All Rights Reserved.
More@ www.aircargonews.com

100% Green