Vol. 17 No. 48

Monday August 6, 2018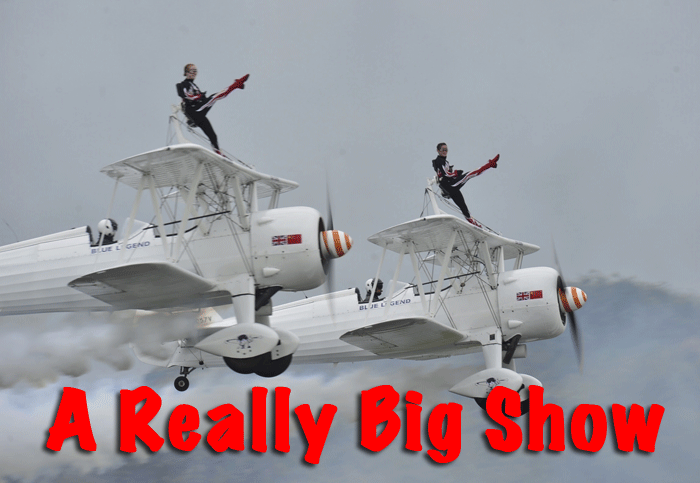 Class Summer Air Show of 2018 as the charm & passion of the British Blue Legend aerobatic team performs at the opening ceremony of the Huangguoshu Flight Conference at Anshun City located in China's Guizhou Province on Friday August 3, 2018.
"Dream the Blue Sky, Bright Future in Anshun" theme also included demonstrations by British Royal Wind Turbine Wings, Italian Trailblazers, European Sky Dance, Turkish God of War, New Zealand Silver and other internationally renowned aerobatic teams.
The Anshun event also a hosted static aircraft exhibition, aviation flight shows, a flight attendant event, aviation souvenir and tourism products fair, food carnival, music festival and other aviation, tourism and cultural activities.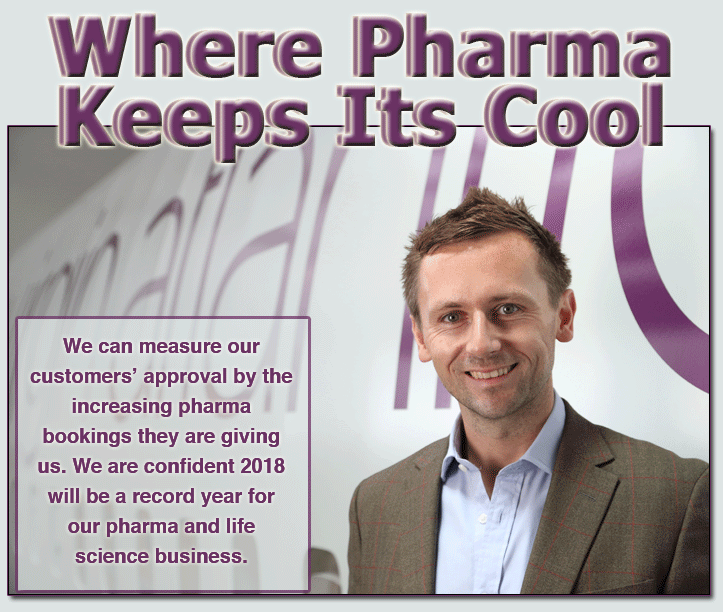 Virgin Atlantic Cargo's commitment to pharma customers seems to be paying off handsomely with the airline reporting bookings and revenues for temperature-controlled healthcare and life science shipments up by more than 50% in the first half of 2018.
"The standards and requirements for everyone involved in the transportation of pharmaceuticals and life science products set out clear guidelines of what is expected of airlines serving customers in this growing market," Virgin Atlantic Cargo's Managing Director Dominic Kennedy said earlier this year as Virgin achieved wholesale distribution authorization (WDA) for its global headquarters operations and especially its Pharma Zone, developed with partner Delta Cargo at Heathrow Airport.


Virgin & Good Distribution Practices

WDA confirms Virgin's compliance with good distribution practice (GDP) and its ability to maintain the quality and integrity of medicinal products for human use.
Virgin Atlantic Cargo's WDA accreditation - established by the UK Government's Medicines and Healthcare Products Regulatory Agency (MHRA) - follows the WDA approval of its handling partner dnata for its Cargo Point operation at the airport, which incorporates the Pharma Zone within the 'one roof' cargo centre at Heathrow for Virgin and its JV partner, Delta.


The Ability To Listen

"We have been listening to our customers and responding to what they want," Mr. Kennedy said.
"We have been carrying pharma shipments for many years but it was clear customers wanted to give us a bigger share of this business. WDA was the regulatory compliance our customers and service partners asked us to achieve and now we meet their requirements at both our global headquarters and Pharma Zone, we have seen a very positive response."


Customers Tell Us . . .

"We can measure our customers' approval by the increasing pharma bookings they are giving us.
"We are confident 2018 will be a record year for our pharma and life science business," Dominic Kennedy said.
This confidence is no doubt boosted by the fact that Virgin Atlantic Cargo and Delta offer around one-third of all transAtlantic cargo capacity between the U.S. and UK, offering an extensive choice of routes and frequencies on what is one of the world's busiest pharma trade lanes. With Delta Cargo also growing its IATA CEIV Pharma certifications, this is also increasing the number of compliant end-to-end routings the airlines can offer.


Too Cool Cans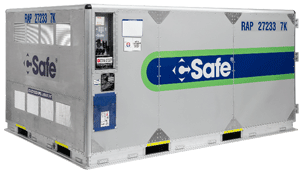 Also in early 2018, Virgin Atlantic Cargo approved the CSafe RAP container for higher volumes of pharma and life science shipments across its international network, becoming the first UK airline to have done so. This extended the choice of units the airline offers for temperature-controlled pharma products, which already included the CSafe RKN container as well as Envirotainer's RKN t2, RAP t2, RKN e1 and RAP e2 units.
The CSafe RAP container has been given the green light by both the U.S. Federal Aviation Administration (FAA) and the European Aviation Safety Agency (EASA). The unit uses CSafe's active Temperature Management System (TMS), which utilizes compressor-driven cooling technology and a radiant heating system (depending on the ambient temperature), in conjunction with the company's ThermoCor vacuum insulation panel technology, to maintain strict payload temperature settings throughout transportation.
The CSafe RAP has a temperature range that is user selectable from +4°C to +25°C.
Geoffrey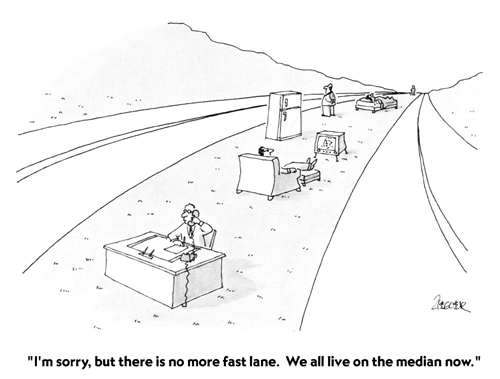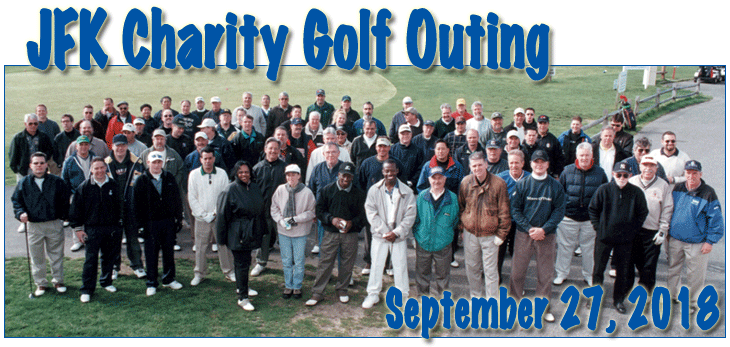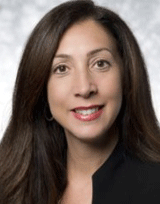 Registration is open for the JFK Air Cargo Association Fifth Annual Charity Golf Outing to be held on September 27, 2018 at Douglaston Manor Golf Club.
The AACA all-day event from shot-gun start registration Brunchfest to an early Club House Dinner, donates all proceeds to First Company Pink for Breast Cancer Research.
Sponsorship opportunities are available.
"AACA also accept baskets and any donations for our raffle during dinner. "Come join us for a fun-filled day of golf and mingling with your friends within the air cargo industry," says Laura Cascino, ACA Secretary who serves as National Account Manager for Delta Cargo.
More: https://www.jfkaircargo.net/ or laura.cascino@delta.com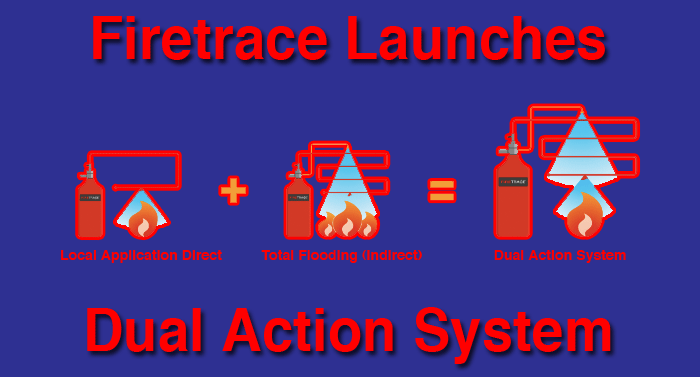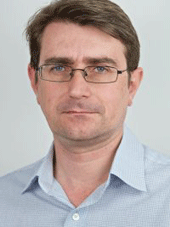 Complex micro-environment?
Micro-environments like engine compartments, CNC machines and enclosed server racks packed full of flammable materials and generating a lot of heat, are often subject to multiple, simultaneous fires, or fires that break out in quick succession.
Firetrace International president, Mark Osborne (right) has an answer:
"The Firetrace Dual Action System is our most significant product development in 15 years, and the most exciting innovation seen in pre-engineered fire suppression for a long time.
"Delivering fast knock-down of the initial fire limits the size and magnitude of an incident by using both fixed nozzles and Firetrace's custom detection tubing.
"Agent is discharged simultaneously, and the complete coverage with reduced reflash risk significantly increases the probability of total extinguishment.
"Put simply, reduced damage means reduced costs. So, for businesses with high value or highly flammable assets, the double protection offered by Firetrace's Dual Action System offers invaluable peace of mind."
More: https://www.firetrace.com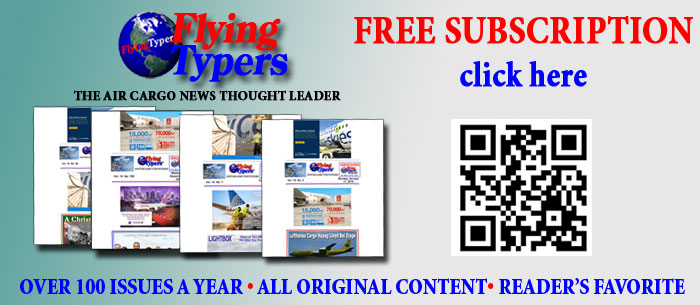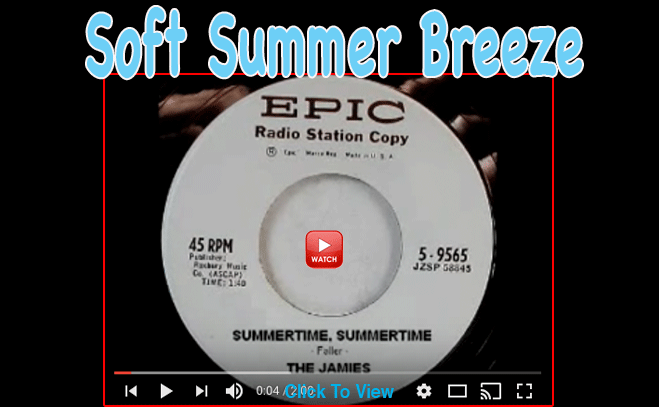 Out walking the dog recently on an unusually soft New York City summer evening, without an ounce of humidity in the air, a lovely song came to mind. From the 1950s, it actually made the pop music charts here during the era of Elvis.
Eddie Heywood's "Soft Summer Breeze" captured the season a lifetime or two ago for me, and lo and behold on a perfect night in 2018 is again rattling around inside my head.
So I thought to share it with you, alongside some other summer favorites.
Our offering celebrates what we always hope will occur, but know can never be—endless summer.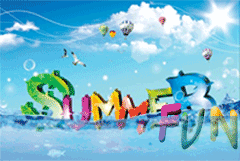 Listen to the lyrical über-joy of "Summertime Summertime" or "I've Told Every Little Star," but be careful.
Both of these songs can get into your head and will pop up—without warning—again and again, even at the most inopportune times, and there you will be, at the beach or camping in the woods or in a popcorn queue at the movies, and people will wonder about the funny face you are making.
But soon the puffy white, fair weather clouds that herald summer will become thin and high, as the wind takes over arranging the leaves of autumn.
But none of that is in sight for at least a month . . .
For now, here are some old friends with great music, just for you.
Geoffrey
August 6, 2018
Publisher-Geoffrey Arend • Managing Editor-Flossie Arend • Editor Emeritus-Richard Malkin
Film Editor-Ralph Arend • Special Assignments-Sabiha Arend, Emily Arend • Advertising Sales-Judy Miller

Send comments and news to geoffrey@aircargonews.com
Opinions and comments expressed herein do not necessarily reflect the views of the publisher but remain solely those of the author(s).


Air Cargo News FlyingTypers reserves the right to edit all submissions for length and content. All photos and written material submitted to this publication become the property of All Cargo Media.
All Cargo Media, Publishers of Air Cargo News Digital and FlyingTypers. Copyright ©2018 ACM, Inc. All Rights Reserved.
More@ www.aircargonews.com

100% Green