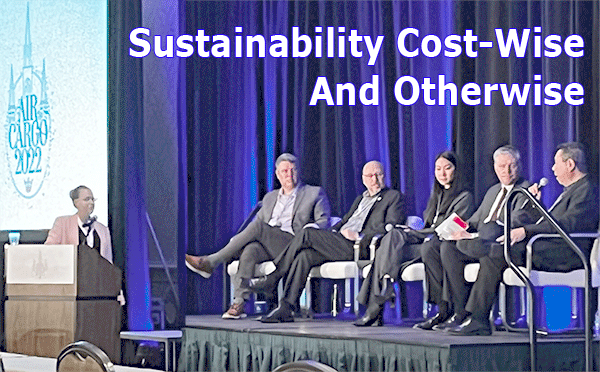 The Airforwarders Association AirCargo 2022 New Orleans, top panel January 19, included from left, Moderator Jennifer Latham, EMO Trans; Matthew Marincic, California Sierra Express; Glyn Hughes, Director General, The International Air Cargo Association TIACA; Sarah Chou, Southwest Airlines Cargo; David Junkroski, PayCargo and Brendan Akamu, Able Freight.
So what did the audience think?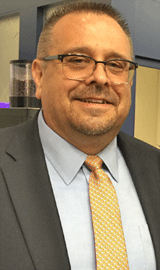 "Great discussion among industry experts," said Mike Oslansky, Principal Owner of MAWB Services.
"Their passion related to this topical subject was wonderful to see and hear.
"The key learning for me was that we all have a lot to learn.
"This is truly like a greenfield project and the architectural drawings are not very clear or non-existent. However, it's important for all of us to find the right approach for today while preparing to make some serious adjustments as we move forward. It starts with a single step . . . preferably in the right direction!"
Also from the audience, Amanda Barlow, vice president Western region, Roanoke Trade added, "the panel provided a dynamic conversation balancing the altruistic motivation with business needs. The intent is not the focus as long as we are moving towards a better carbon footprint as an industry.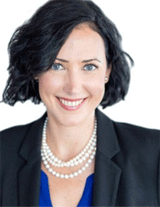 "A good takeaway was getting employee buy in to support the success of a sustainability program. For example, create an employee-led committee, which meets monthly to manage the success of the program and its continued development will not only lead to engagement but also involve employees being invested in advancing a program."
"AfA is extremely grateful to the panel, they were open and humble in discussing this topic," Jenni said.
"We acknowledged the depth of the issue and the necessity of thinking and acting on it intentionally, while also addressing that despite complexity you need to pick something and start there!
"It also emerged from our discussion that there is an important role for unintended positive consequences.
"We all agree that sustainability and social justice are inherently linked and as we drive our businesses to be more efficient and human friendly we will have a positive impact on carbon usage.
"We also need to come along as the thinking shifts, and be willing to invest even if it means higher costs within our workflows.
"Based on this panel, we can feel positive about the future!
"Air forwarders and their service partners, as we all know, can do anything," Jenni added with a smile.
GDA