Geoffrey,
I have to admit that I haven't been aware of the great story of this globe in the background of our picture. Thanks for sharing this story. I now judge this picture and the background piece of art as much more valuable!
Best regards and all the best!
Dietmar Focke
Lufthansa Cargo
Thank you Geoffrey, what a great story. Thanks for sharing this prestigious background information. Will respectfully keep this in mind.
Best,
Michael Hoppe
Board of Airline Representatives in Germany (BARIG)
Geoffrey Arend picking up on our new board and pointing out the historic significance of the background. Challenge accepted!
Thank you Geoffrey Arend for pointing out the historic detail about our group picture!
ACCF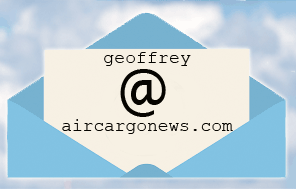 RE: Christopher Foyle
Belongs To The Ages

Oh, this is heartbreaking. Geoffrey, you and I have spoken many times about that TIACA meeting in London, as well as my general regard for Chris.
He was a lovely man as eager to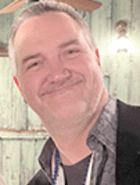 discuss rare books as air cargo. He had no transactional reason to be as generous with his time as he was but my being a Beatles fan, I wanted every detail he could recall of John Lennon's famous appearance at Foyle's and from there we bonded.
A consummate gentleman of unusual grace. This world feels less interesting already for his absence.
Michael Webber, Webber Air Cargo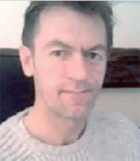 I have very fond memories of working for Chris Foyle back in the late 80's and 90's. He called me one evening and asked if I could be at his office at 3am the next morning and if I could, all would be explained when I got there. "oh and pack a suitcase" he said.
3am the next day I had a short meeting with Chris, then he handed me a bag of $$ and told me the taxi was downstairs waiting to take me to LHR so I could to catch a commercial over to VIE. That day started a long relationship for me and the AN124 and off I went on the first of many long haul trips.
Not only did he introduce me to the delights of the AN124, IL76, AN22 etc, I was his Ops Supervisor during the start up phase of easyJet, Airworld, Air Scandic, Sabre Airways.
He was incredibly supportive towards me when I resigned from Air Foyle after the loss of my Mother in 1995. Only he and my immediate boss Tony Sanders were truly supportive of my decision to quit a very well paid job and to go and find peace with myself.
A true gentleman, there are three words that sum up Chris Foyle:
Bloody Nice Bloke.
Andy Farmer, AF Aviation, Ltd.
---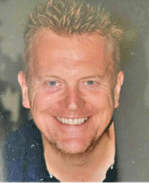 What terribly sad news. Chris was one of the aviation industry's great entrepreneurs. His flair, charisma and wonderful life stories and experiences made him such enjoyable company, and he was always so generous in offering advice and encouragement. A lovely man, a true gentleman and a very sad loss. He will have inspired so many people in the world of aviation and business generally.
Jamie Roche, Jamie Roche Public Relations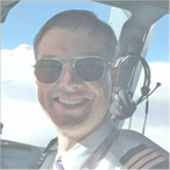 RIP Chris. Thanks your industry achievements! Many may have forgotten already, but Air Foyle was instrumental in getting easyJet off the ground. In its first years of operation the Orange airline operated under the AOCs of Air Foyle and GB Airways (ironically, later absorbed by EZY). Wise move by stelios haji-ioannou at the time.
Stijn Vandermoere, Airline Pilot- easyJet
---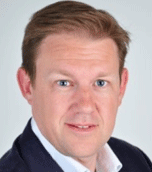 Chris was a great guy and character of the Air Cargo business.
He was always kind to me in the early days of my career and passionate about the cargo and logistics business.
Running the famous Foyle's bookshops also allowed him to meet a range of interesting people leading to some great stories.
Farewell Chris and condolences to his family at this sad time.

Richard Greener, Head of Cargo, AerCap Cargo