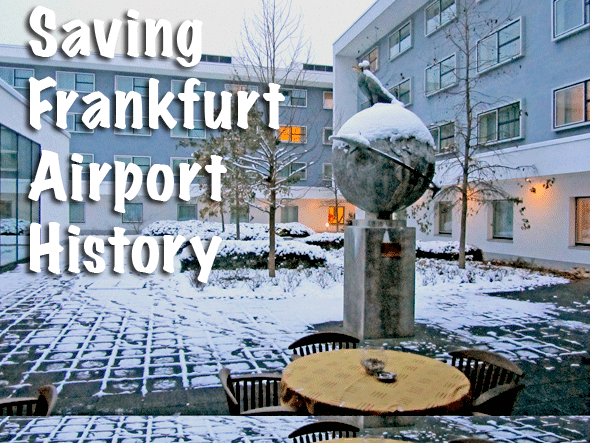 Last week we wrote about an artifact at FRA (https://lnkd.in/e7sjxPr6) that was here when the airport opened 86 years ago and is still on public view today.
The Globe of the World on an obelisk needs some help and once again our readers answered the call.
Thanks to all the wonderful people who took a pause in their daily routine to read all about it and even indicated that they are glad to know this most wonderful story and want to get involved (see letters below).
Air cargo people, that is airlines, truckers, forwarders, brokers and everyone up and down the supply chain can accomplish just about anything we set our minds to.
Just look at COVID-19 vaccine delivery worldwide and everything else we have carried into the world via the wild blue yonder during the past few years.
Thanks for celebrating the great legacy of German aviation.
Thanks again and again also for your bright, positive and encouraging reaction to our appeal.
When you think about it, more than a few people most probably never heard of "West Germany".
So, saving what happened at Frankfurt Airport takes on even more importance.
Prominent in the history of Frankfurt Main was the Globe in 1936 and its transformation post 1945 underscored world peace and pointed the way in aviation, proclaiming a gentle "Welcome to Germany" for all to experience..
I have dreamed about that sculpture, visited it at InterCity and waxed poetic for many years since discovering it still existed outside, yet surrounded by tables for dining.
As Frankfurt Airport reaches 90 years of service in just four years, this treasure should be tended to by careful restoration and preservation as among the only objects left anywhere at FRA Main that have been there since opening day of the airport.
People in '36 sat in the shadow of this sculpture at The Café around the reflecting pool.
Post 1945, people resumed gathering at the Café reflecting pool as the Bird of Peace with an Olive Branch in its beak towered above all, diners and airport operations.
With cooperation and some minimal funding, a conservator could draw a plan moving forward.
On the walls of the Marine Air Terminal rotunda is this circular 235 foot x 12 foot mural painted during the 40s by renowned WPA Artist James Brooks, which was saved from oblivion by Geoffrey Arend and the readers of his air cargo publication.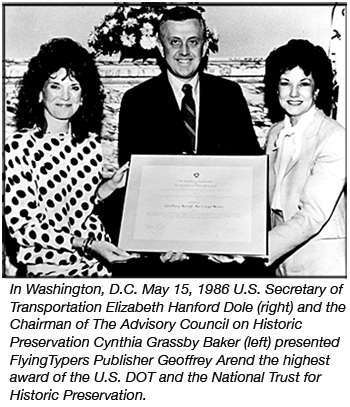 In 1980 with your help and support we saved The Marine Air Terminal at LaGuardia Airport and in 1986, we received the highest recognition from the U.S. Department of Transportation and the United States National Historic Preservation Trust presented by The Hon. Elizabeth Hanford Dole, Ronald Reagan's U.S. Secretary of Transportation in a Washington, D.C. ceremony.
Yes, we got very lucky that happened in 1980.
Let's get lucky again!
Hope to hear from you all.
GDA